Xiaowen Zhan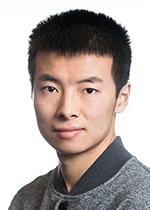 Pacific Northwest National Laboratory
PO Box 999
Richland, WA 99352
Send Email
Biography
Dr. Xiaowen Zhan is a postdoctoral research associate in the Electrochemical Materials & Systems Group at PNNL. He is currently working on sodium metal halide (Na-MH) batteries for stationary energy storage applications. Before joining PNNL, he has focused on defect chemistry and transport properties of solid-state materials (solid electrolytes, cathodes, etc.) for all-solid-state batteries. He is also experienced in theoretical and experimental analysis of electrochemical interfaces for Li/Na-ion batteries.
Research Interests
High-temperature Na batteries
Advanced solid electrolytes
Electrochemical interfaces
Education and Credentials
Ph.D., Materials Science and Engineering, University of Kentucky, 2018.
B.S., Materials Science and Engineering, University of Science & Technology Beijing, Beijing, China, 2014
Affiliations and Professional Service
Member, the Electrochemical Society (ECS).
Chair, the ECS Kentucky Student Chapter, 2016-2018.
Member, the Materials Research Society.
Awards and Recognitions
ECS Battery Division Travel Grant, 2017 & 2018.
Outstanding Graduate Student Award, University of Kentucky, 2018.
First Place Award, Beyond Lithium Ion XI poster competition, NASA and Ohio Aerospace Institute, 2018.